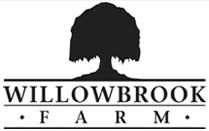 SPRING IS HERE AND MANY CHILDREN ARE NOW PLAYING OUTSIDE AS WELL AS MANY RESIDENTS WALKING THROUGH OUT THE SUBDIVISION.
GIVEN THIS INCREASE IN OUTDOOR ACTIVTY, DRIVERS NEED TO BE MORE AWARE OF THEIR SURROUNDINGS WHEN DRIVING.
THIS IS JUST A REMINDER THAT THE SPEED LIMIT ON ALL WILLOWBROOK FARM SUBDIVISION STREETS IS:
25 MPH
PLEASE ADHERE TO THIS SPEED LIMIT
THE HOMEOWNERS ASSOCIATION BOARD OF DIRECTORS HAS ASKED THE NOVI POLICE TO ACTIVELY MONITOR SPEEDS ON SUBDIVISION STREETS AND TO TAKE THE NECESSARY ACTIONS TO ENSURE COMPLIANCE.
HELP MAKE WILLOWBROOK FARM A SAFER PLACE FOR EVERYONE BY NOT DRIVING FASTER THAN 25 MPH ON WILLOWBROOK FARM STREETS.
THANK YOU FOR YOUR COOPERATION.